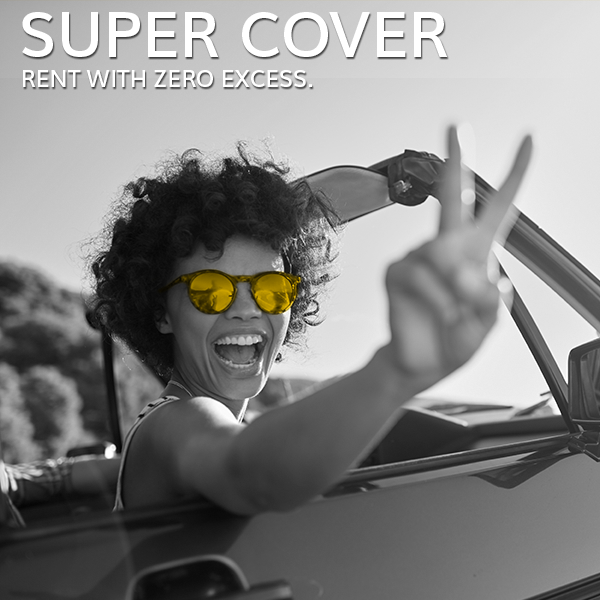 Choose Hertz SuperCover and enjoy zero excess, comprehensive vehicle and personal protection throughout your trip and much more...
As with most insurance policies, our CDW (Collision Damage Waiver) and TP (Theft Protection) products come with a mandatory excess that you remain liable for should there be any damage or theft of the vehicle, regardless of how it is caused. These values vary by country and by type of car rented. SuperCover allows you to waive this excess for your rental so that you will have nothing to pay should anything happen to the vehicle.
The only things SuperCover doesn't cover are Hertz Wifi, Hertz NeverLost SatNav units, broken or lost keys, contamination of fuel and other grossly negligent actions or breaches of your rental agreement such as the unlikely case that you cause any damage or loss by criminal activity. And it's only available in participating countries. Otherwise, it covers you everywhere and for everything.
Ask for more information at the counter.