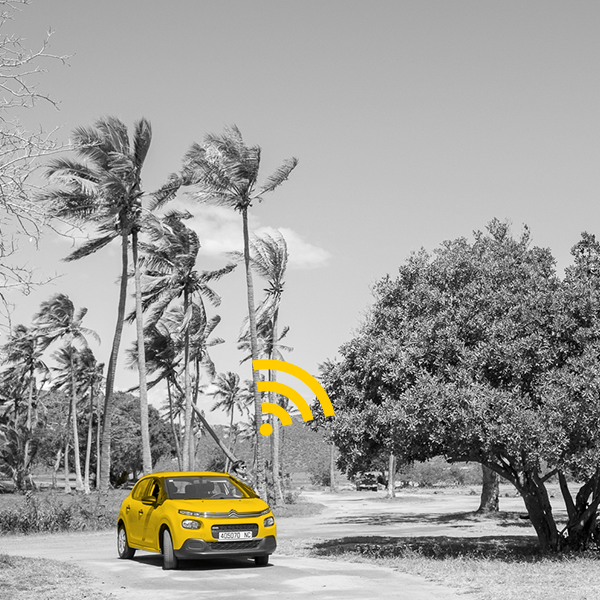 Everywhere you are, get connected with our partner NCPOCKETWIFi !
With NCPOCKETWIFI, you can now rent your car and get connected wherever you are!
What are you waiting for?
Choose your destination now, book your car and ask for Hertz Mobile WiFi at the rental counter!
- Price -
2 120 XPF TGC per day with a maximum of 10 days rental.
Service Invoiced based on 10 days for 30 days rental.